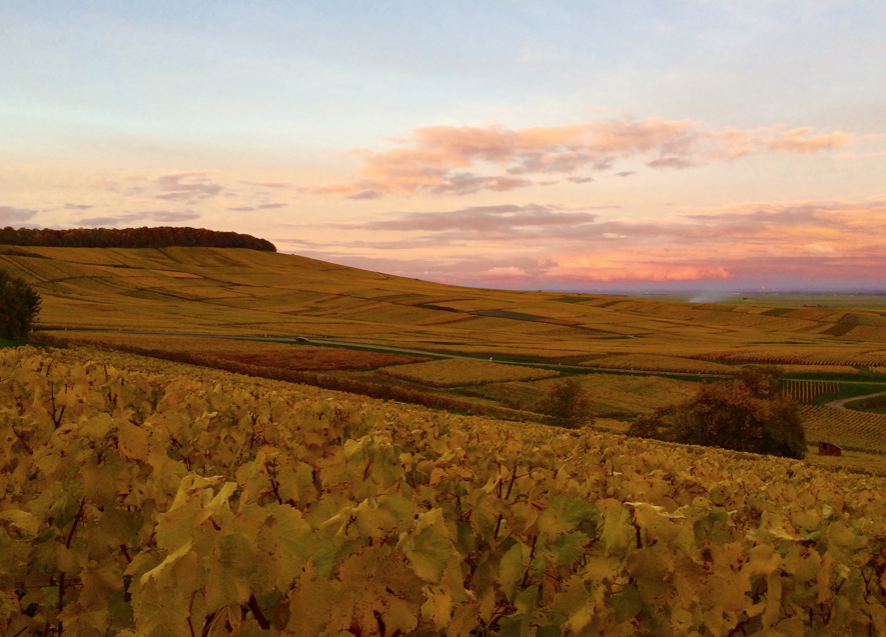 We've been surprised by the quickness of this season's vegetative cycle. The dry and hot summer contributed to photosynthesis. Only just 85 days after flower grapes were already sweet.
Tasting every day dozens of berries, sugar was present but flavours were not very intense. We waited for aromas to fill the berries and finally started picking on September 10th. Harvest was very healthy; grapes were very nice.
Yet, it was only just 92 days after flower.
The length of the cycle, generally between 95 and 100 days, is often the key for complexity …
In a few months, we shall have the answer to our interrogation:
2015 a good vintage or a great vintage? Nothing dramatic !
Wines are finishing their fermentation and vineyards are nearly at the end of their cycle with wonderful colours. They let us some time for the end-of-year festive season shipping already moving into full swing.