After a pretty rainy winter, spring starts very early, we have to finish the last winter works as soon as possible, prepare for the season and rework the soils.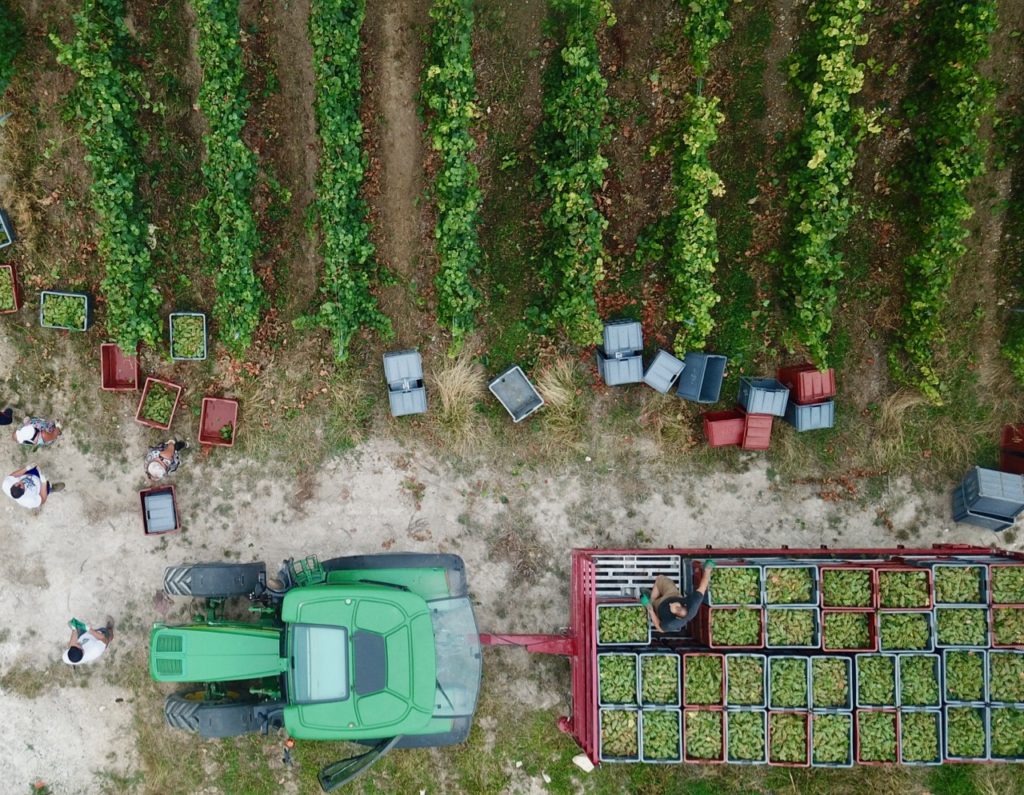 We don't experience any frost, even if we are on the edge of it for a few days, a few buds are impacted and a few leaves are left "burnt" but there is no significant damage in the end.
The montre* is balanced, flowering takes place in May – very early but can we still say this is exceptional ? – with perfect weather. The season is quiet, without too much heat in June and July. We are on our way to a perfectly harmonious harvest.
In August, things get crazy, a heatwave with extremely high temperatures lead to échaudage* and drought. Our vineyard, though rooted in chalk, the best humidity reserve there could be, suffers a little. Maturity jumps rapidly then almost stops due to the stress caused by heat. Finally, we harvest beautiful grapes in September.
2020 is among our vintages with very high degrees, although not reaching the levels of 2019, our historical record so far. Once again, gustatory maturity matters so much more to us than the sugar level.
Right now, the musts are fermenting. We cannot help but taste them ; it's good, the terroirs are already showing their identity, their singularity. It is of course too early to go further, some sugar remains which makes all these « baby wines » very flattering.
* The « débourrement » is when the buds start opening.
* The « montre » is the number of inflorescences, i.e. the number of potential grapes. * « Échaudage » : when grapes are burnt by the sun.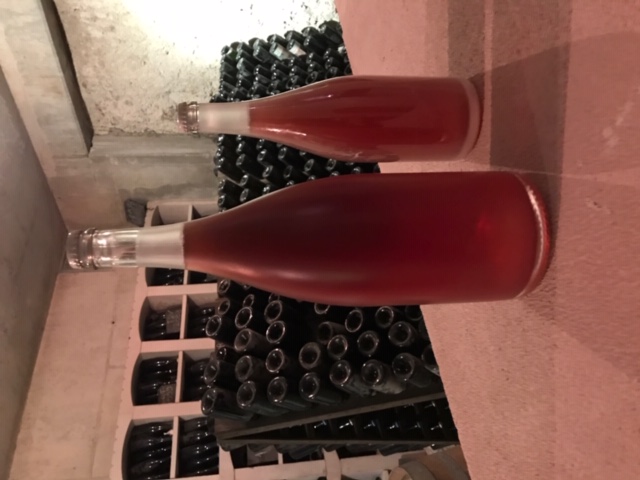 Two sizeable pieces of news :

You know it, we love magnums, the ideal size on every level : wine quality, aesthetics and volume 😉
Latitude and Rosé de Saignée are finally available in magnums !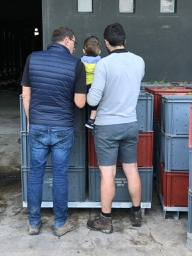 The health crisis and us :
We are lucky not to have a perishable product, the few bottles that did not sell during those two months of lockdown are getting better in our cellar.
Since then, we have been shipping again, "wine champagne" is doing well, whereas "bling champagne" is much more affected by the crisis. Many big champagne houses are worrying, their eyes riveted on their financial ratios and stock exchange prices. They are not able to let it wash over them and accept to have a little more stock than usual. Hence they heavily influenced the decision to lower by 20% the maximum quantity (yield) accepted in 2020 for the champagne appellation, despite a very qualitative year.
* Three generations tasting grapes
Those purely financial reactions are sad to see in our winegrowing world, so closely linked to nature and where the reference timescale is at least the decade.
We are keeping the morale high, we keep trying to progress in our craft and are making the best of these quieter times to think about the future.
We think of you and hope you and your family are well.
Sophie, Pierre and Arthur