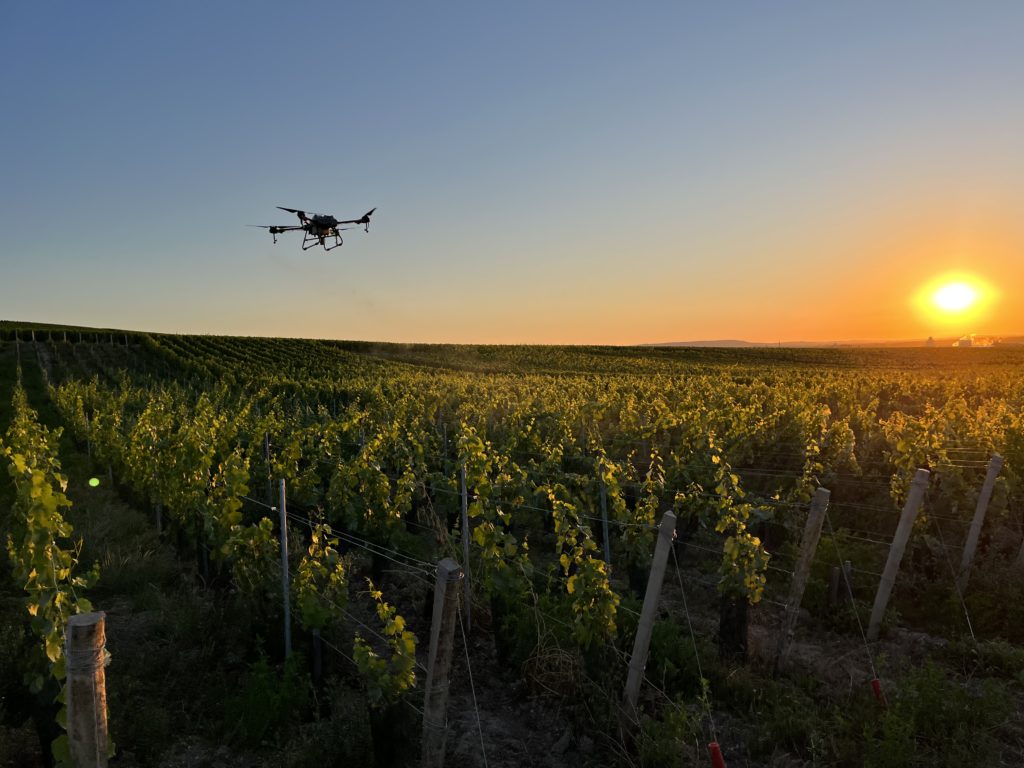 We have harvested some beautiful, perfectly healthy, grapes. It has been a great year!
It was indeed a dry year, but our vineyard has some very deep roots that drew the necessary water from the chalk. This chalk – that can contain up to 40% of water – is the great asset of the premiers and grands crus of Champagne. Nevertheless, our spring plantations have suffered from the dryness. A little more than a fifth of the plants died, we will have to replace them this autumn. Previously, we would rarely lack any water. In the next few years, we might have to water our plantations ourselves…
In Spring, the vineyard grew quite quickly. We had little rain, only the month of June brought in a storm and a few rainfalls that finally came to water a little our very dry soil. Mildew and powdery mildew stayed discreet, the year was easy and precocious. Grape flowers started appearing as early as the end of May! The water constraint slowed down the maturation cycle and tempered our hopes when it came to the quantity of the harvest.
In the end, we had to harvest at potential alcoholic strengths that were higher than before in order to reach the aromatic maturity that we seek at Larmandier-Bernier. We started the harvest on the 3rd of September, which lasted for about ten days. This summer has been the hottest ever recorded in our regions. Even though Sophie and I do remember the years 1976 and 2003, but these years were exceptions…Arthur, after just 6 harvests, has already experienced 5 early harvests that all started very early in September, even as early as the end of August in 2018. These situations are likely to happen more often and we need to adapt. In order to better face the climatic evolutions, we are counting on our cultivation methods (Organic and Biodynamic) and on the diversity of our plants that are the result of massal selection in our older vineyards.
Pierre