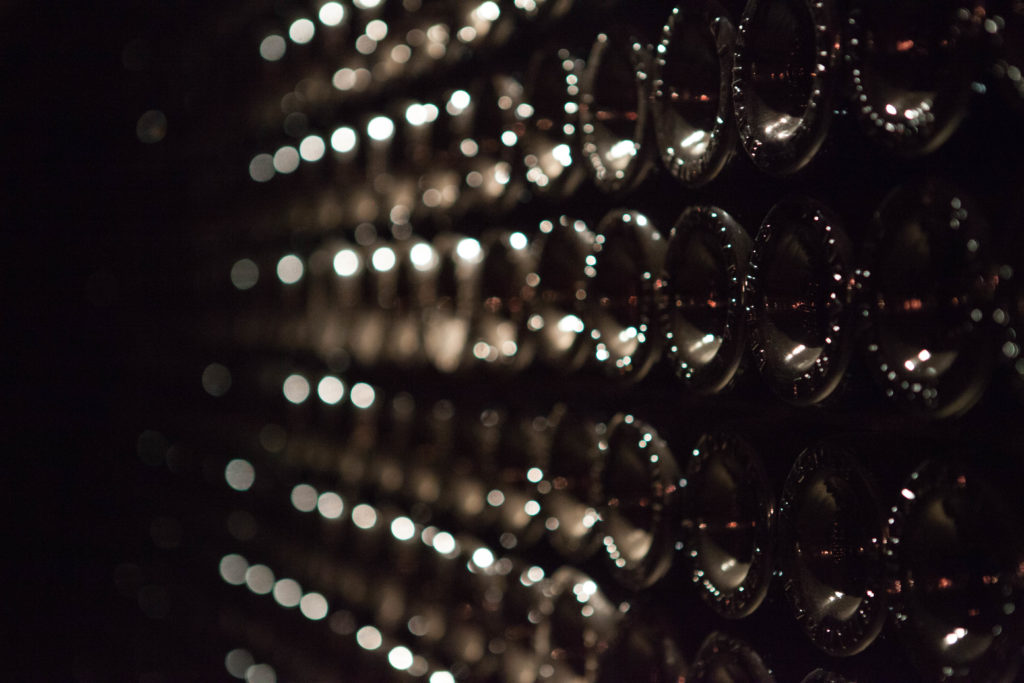 Vintage 2013
2013 is an exception to these warmer years, it is the only vintage that has been harvested in October since 2001!The cool temperatures and the beautiful Indian summer have created the ideal conditions for a beautiful and fresh vintage, perfectly balanced! After 9 years of maturation, it is now time to release the 2013 Vieille Vigne du Levant vintage from our cellars. Pierre created this Vieille Vigne du Levant cuvée in 1988. For the past 34 years, we have marveled at this terroir with every vintage, it is magical, as if it were "blessed by the Gods".
Vintage 2015
Each year, in June, the tasting of the last harvest has comforted our fondness for our favorite terroirs. However, when we discover a new promising cuvée , we are happy to innovate. This is how, in 2015, we created our first Blanc de Noirs. This cuvée, made of pinots noirs from old vines in Vertus, carries the distinctive purity of Larmandier-Bernier and displays a deep vinosity !
Wine for Thought
For about 30 years, Sophie and Pierre have been explaining their choices in the vineyard and the cellar through the goal of achieving an authentic expression of the terroir. It used to be difficult to explain because they were going against the flow at the time.The context has now changed, our previously pioneer approach is now sought after. So much so that we no longer have enough bottles to satisfy demand. We are saddened by this situation and hope you can understand that we do not wish to "empty the cellar". It is really important to us to keep our long maturation cycle in order to release a vintage when it is fully mature. We also want to resist the seduction of wine trading (négociant), as we believe there would be a high risk of losing our soul in the process. We would not be able to harvest and vinify in the same way grapes that we would not have grown ourselves. We wish to stay true to our values and not compromise the quality and authenticity of our wines.
This is why, when we manage to save up a bit and an opportunity arises on a beautiful terroir, we try to buy a few additional vine plants. Opportunities are scarce in the Côte des Blancs, which means our development is naturally limited. Nevertheless, since Pierre took over from his parents in 1988, the estate has grown from 9 hectares to almost twenty today! Rest assured then, "a few" bottles are maturing in the depth of our cellars for future delights…
Arthur