Coteaux Champenois | Premier Cru
Vertus Rouge
In Vertus, the Pinot Noir grapes give birth to a great Côte des Blancs red wine.
Vertus Rouge Premier Cru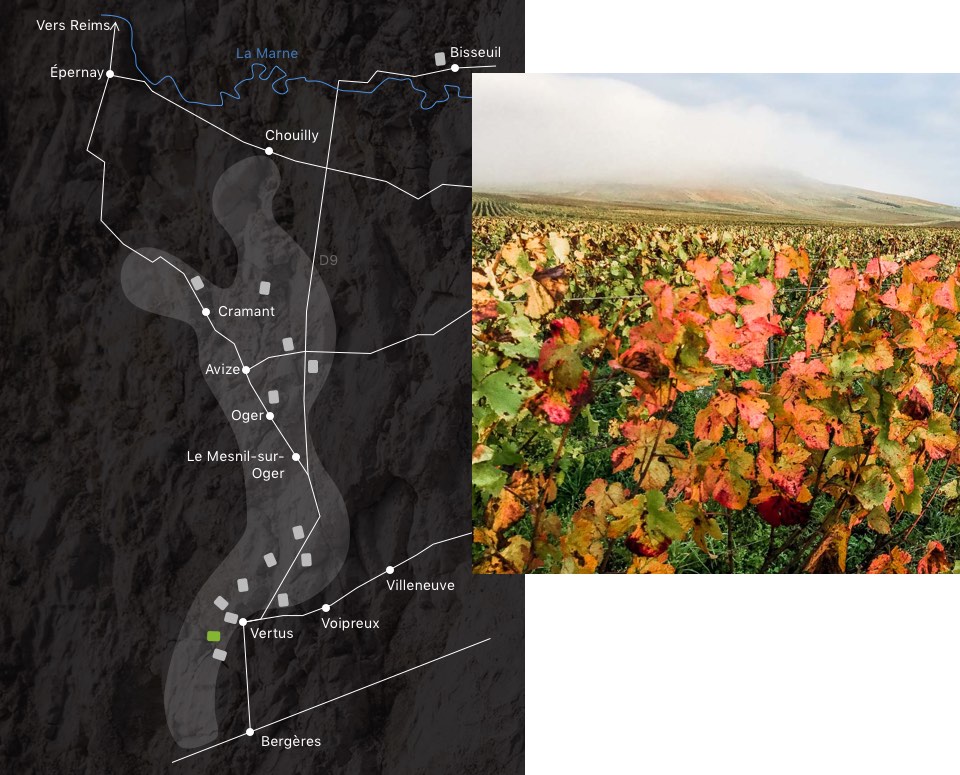 Origins
This cuvée is made from the Pinot Noir vieilles vignes grapes from Vertus. Clement nature, a small yield and very stringent sorting are required if this red wine is to be a success.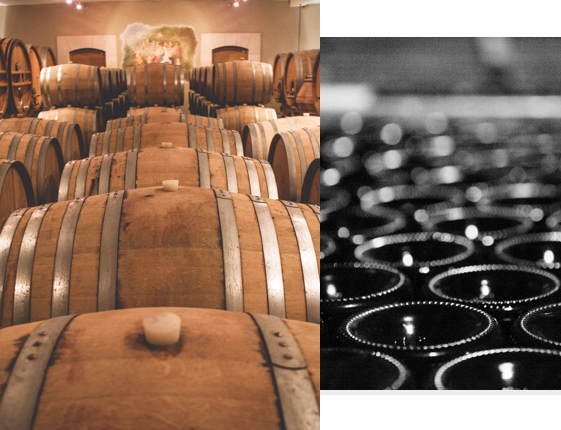 Vinification and maturation
The Pinot grapes are partially destemmed and macerate for around 12 days. The alcoholic fermentation is natural. The wines are matured in casks for about 2 years
The Coteaux Champenois Appellation
This appellation is part of the Champagne appellation; the same production area and growing conditions, but the wines are vinified as still wines. The most renowned villages mention their name on the label: Bouzy Rouge, Vertus Rouge,…
Tasting Notes
Very fine, well balanced, conceived to last
To accompany this Vertus Rouge, try a line-caught sea-bass or a knuckle of veal, as the fancy takes you…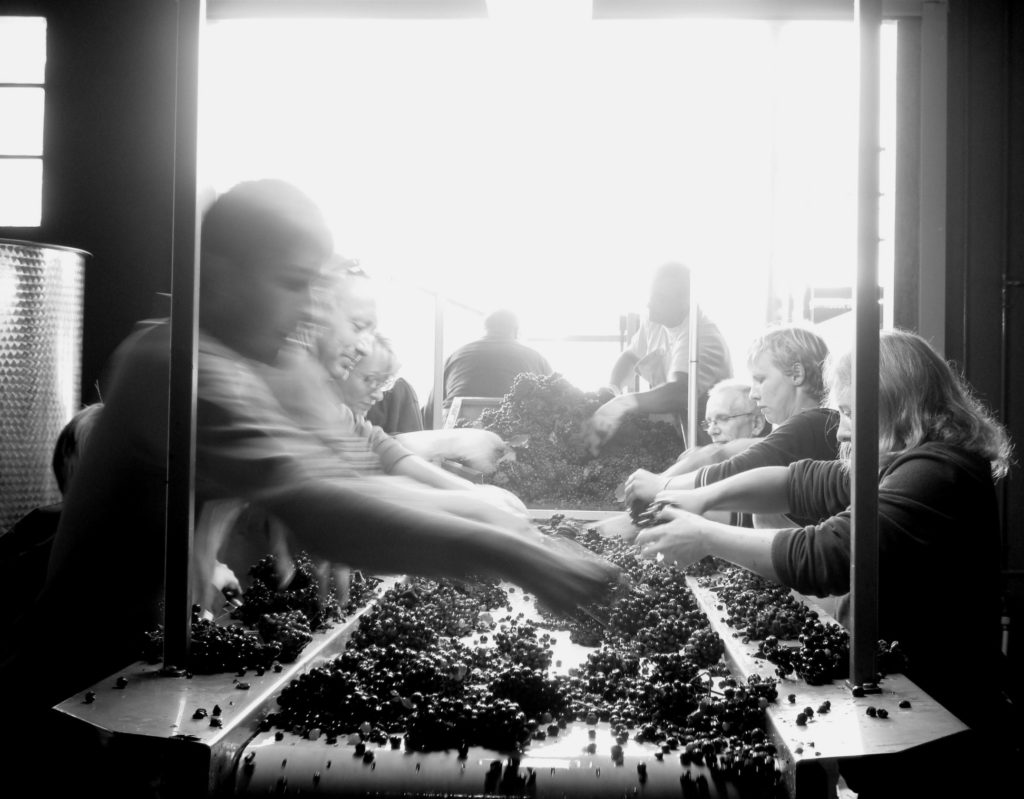 Press review
Terre de Vins, 1er mai 2017
Nez très envoûtant digne des meilleurs bourgognes avec cette sensation d'acétone. Cette prestigieuse maison de champagne offre un pinot noir complexe, subtil que le léger gras accompagne, guide. Un vin très fin, équilibré, pensé pour durer.