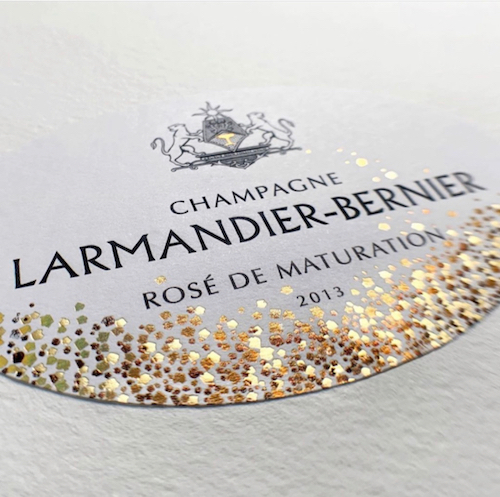 New cuvée : ROSÉ DE MATURATION 2013 !
Still a Rosé de Saignée : This technique is rarely used in Champagne : pinots selected on a sorting table are partially destemmed before being macerated for three days.
Still Vertus : Our Pinots Noirs are picked from our old vineyards in Vertus.
A different and longer élevage : We wanted to experiment with the capacity of our Rosé de Saignée to mature. 40% of this cuvée was vinified in oak barrels, the rest in our concrete eggs.
After six years of aging on the lees, we are introducing this new cuvée with a discrete dosage of 3g/L. This 2013 vintage was disgorged in June 2018.
Coteaux Champenois : Le CRAMANT NATURE 2017 is now available !
In 2017, two specific barrels drew our attention : we decided to leave these wines still… Cramant's terroir without the bubbles !
Expanding the cellar :
Following our recent acquisition of vineyards, we need more room for all our wines to mature. Thus, we are digging into our garden's chalk to expand the cellar. The winter rains, beneficial to our vineyards, do not help with the works' progress…