2020, a generous year but a panicked interprofessional organisation :
Fearing pandemic's impact on sales, the CIVC* imposes production quotas down 25%. Those quotas are decorrelated from the agronomic potential observed in the vineyards.
2021, a very complicated season :
The same interprofessional organisation frees production quotas but nature has the last word : the poor harvest cannot meet Champagne large houses' needs.
Champagne interprofessional organisation contributed to the success of the appellation. However, the last two years remind us that  economic regulations  cannot exempt themselves from natural hazards bound to cultivating vineyards.
Because of this overcautious management in 2020 and the small crop in 2021, we cannot make up for our sales.
We want to maintain the ageing that is essential to a great expression of our wines so we have to limit quantities available in 2022.
* CIVC : interprofessional board of wines from Champagne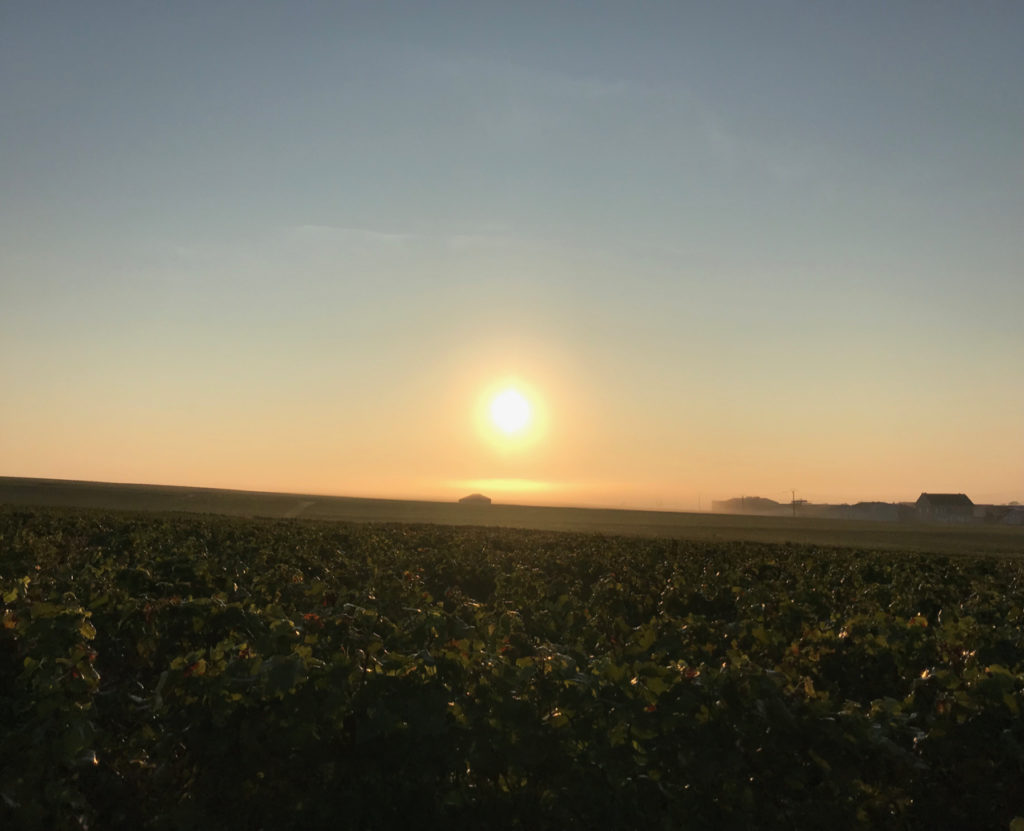 2021 season : frost in April, rain in July and sunny September
In March, everything is fine, vineyards are growing fast – too fast. Several periods of frost in Aprildestroy some of the buds (about 20%).
In May, June and July, it is raining continuously. Mildew is threatening the crop. Our hard work allows us to save most of the grapes. Côte des Blancs faced regular rainfalls but far less intense than Vallée de la Marne or la Montagne de Reims where the situation is catastrophic. On the positive side, thanks to a warm and sunny week during the flowering period mid-June, nice well-built bunches are forming.
Early August, a sneaky oidium attack marks the end of this difficult season. Though we had not let our guard down and reacted in time to control it. At last, on August 15, the sun comes back and shines until the harvest end of September, we can rest a little and let grapes slowly mature.
Pierre, Sophie, Arthur et Georges.