Champagne Premier Cru | Extra Brut
Rosé de Saignée
Maceration, which is an original choice in Champagne, brings both fruit and fine aromas to this rosé with character.
Rosé de Saignée Premier Cru Extra Brut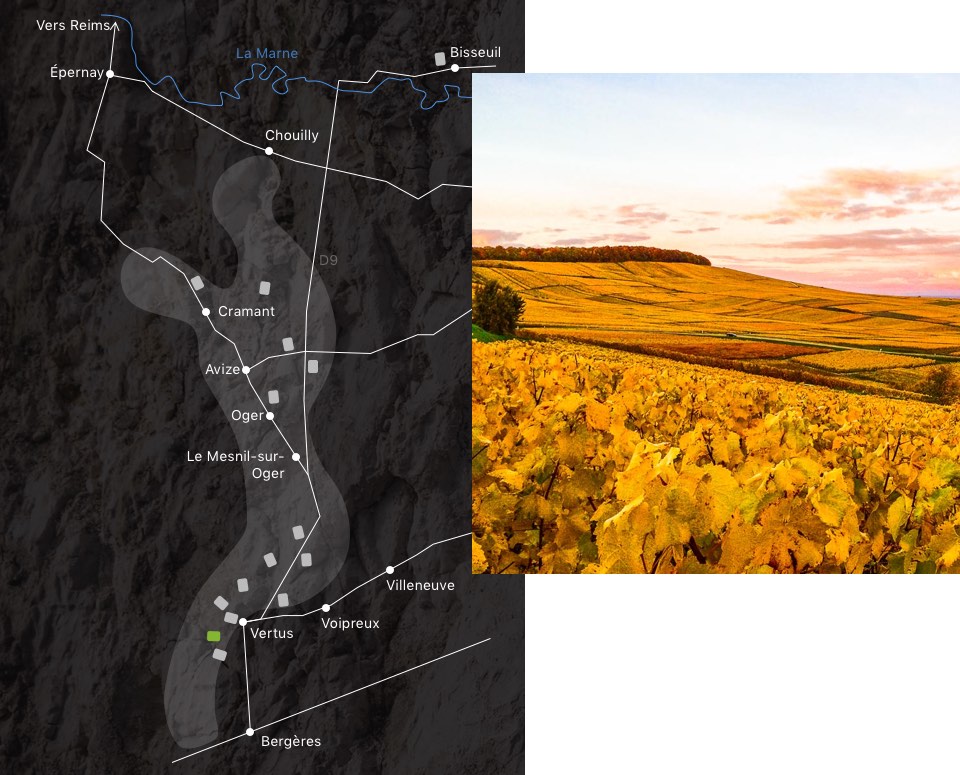 Origins
This cuvée is produced from the Pinot Noir and Pinot Gris grapes picked in Vertus, where the two varieties grow together in the same plot of old vines. It's made by macerating the berries for a few days, a technique not commonly used in Champagne.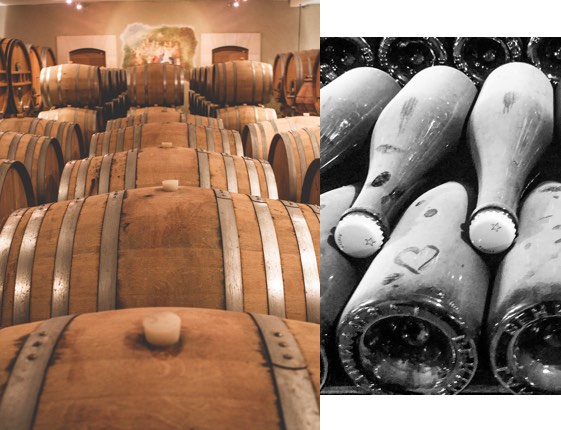 Vinification and maturation
This technique is rarely used in Champagne: the Pinot grapes are selected on a sorting table, partially destemmed and then macerated for 2 to 3 days. After that, come the natural alcoholic fermentation (indigenous yeasts) in a tank or in concrete eggs, the malolactic fermentation and then the maturation on the lees for nearly a year. The tirage is carried out at the end of July.
The wine is aged for at least another 2 years in the cellars, and the bottles are disgorged 6 months before being marketed with a discreet dosage of 2 g/l.

Rosé de Saignée
In Champagne, most rosés are obtained by blending white wine with a little Champagne-appellation red wine.
Rosé de saignée, on the contrary, is made by using direct maceration of the Pinot Noir grapes. This method of vinification is more demanding and requires perfectly ripe grapes. This is the true rosé.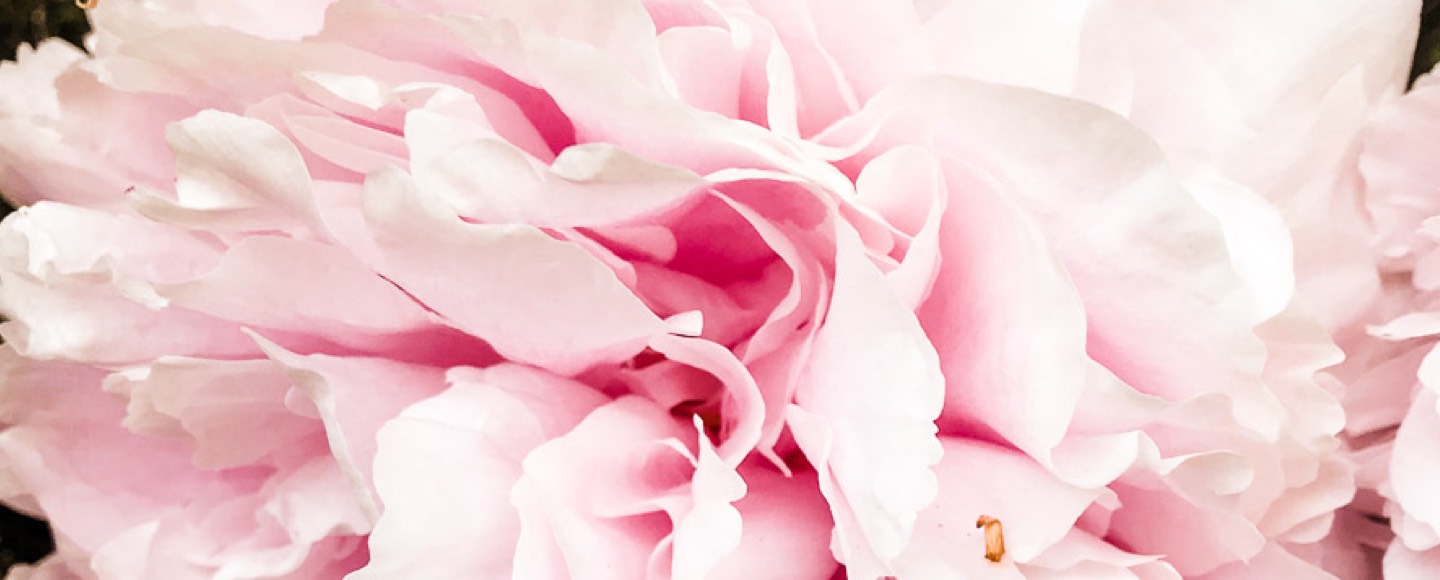 Tasting Notes
An original rosé with notes of fruit and flowers
This Rosé Champagne is ideal as an aperitif and also with a tuna-fish tartare or delicate meats.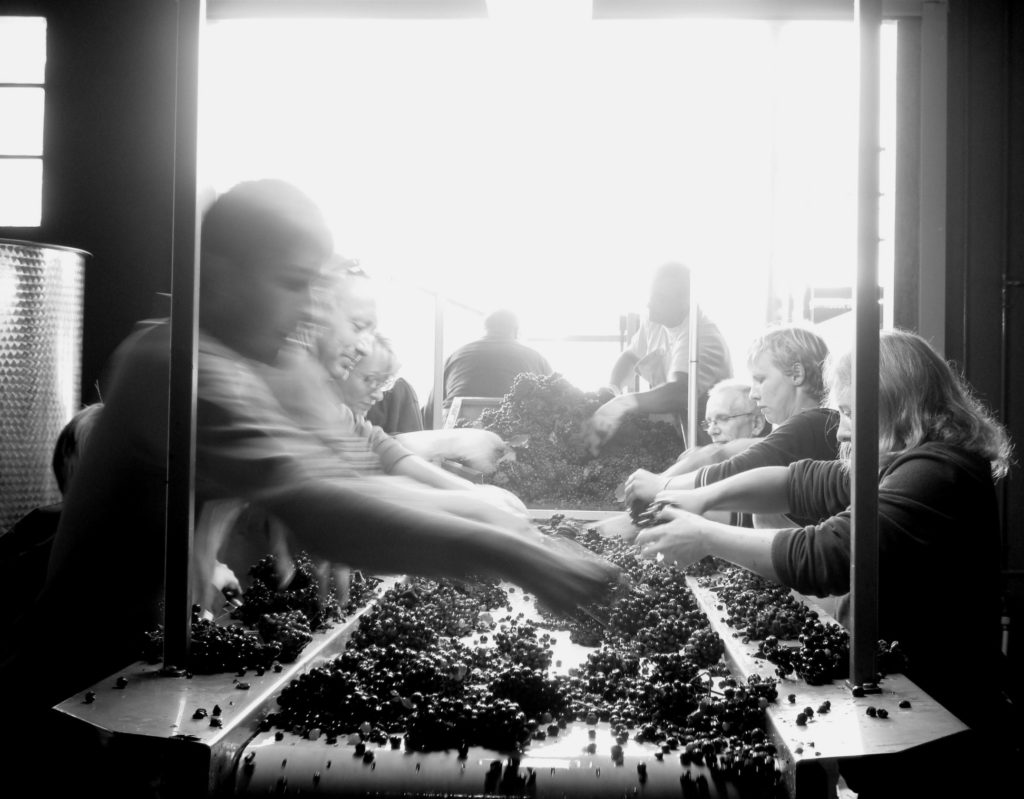 Press Review
The Wine Advocate – August 2022 – 93 points
« Based on the 2019 vintage, the new NV Extra-Brut Rosé de Saignée is a rich, gastronomic wine, delivering aromas of raspberries and cherries mingled with notions of kirsch, warm spices and petals. Medium to full-bodied, layered and fleshy, with racy acids and a pretty pinpoint mousse, it's a vinous Champagne that would work well at table.»